Best Mind Mapping Software 2021
Comparing the Best in the Business
If you're looking for easy-to-use and robust mind mapping software to help you collaborate with your team, it's hard to know where to begin. With several fantastic options on the market, here is a list of some of the best in show to help you make the right choice.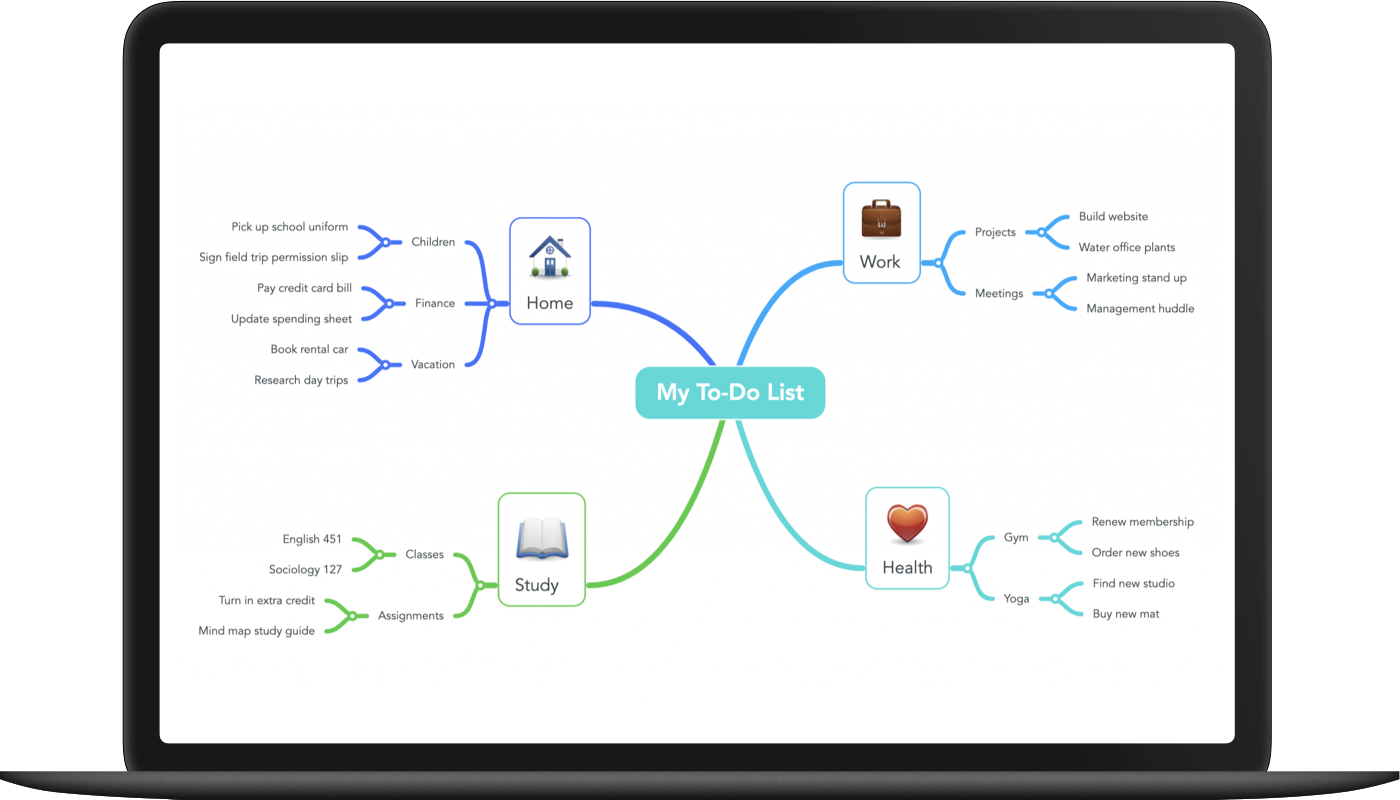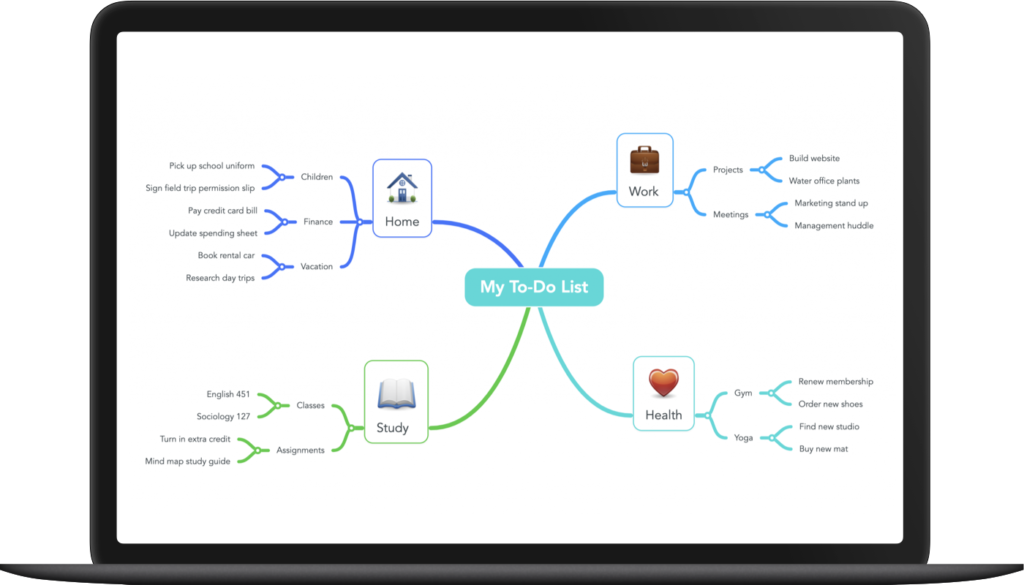 Best Mind Mapping Tools At a Glance
| Features | MindMeister | LucidChart | Coggle | XMind | MindManager |
| --- | --- | --- | --- | --- | --- |
| Live and Collaborative Brainstorming | ✓ | ✓ | ✓ | Only XMind 2020 | – |
| Variety of Themes and Styles | ✓ | ✓ | – | ✓ | ✓ |
| Comment and Vote on Topics | ✓ | Paid Plan | – | – | – |
| Web-based Software | ✓ | ✓ | ✓ | Only XMind 2020 | – |
| Presentation and Sharing Tools | ✓ | Paid Plan | ✓ | ✓ | ✓ |
| Mobile App Companion | ✓ | ✓ | ✓ | Paid Plan | ✓ |
| Simplified, Intuitive Design | ✓ | – | – | ✓ | – |
| PDF Export Option | Paid Plan | ✓ | ✓ | Paid Plan | ✓ |
Let's Dive In
MindMeister
Most Intuitive All-Around Tool for Teams
MindMeister is our top pick as an all-around mind mapping software tool. It is an excellent choice for most use cases, from mind mapping features for individual users to collaborative brainstorming for teams.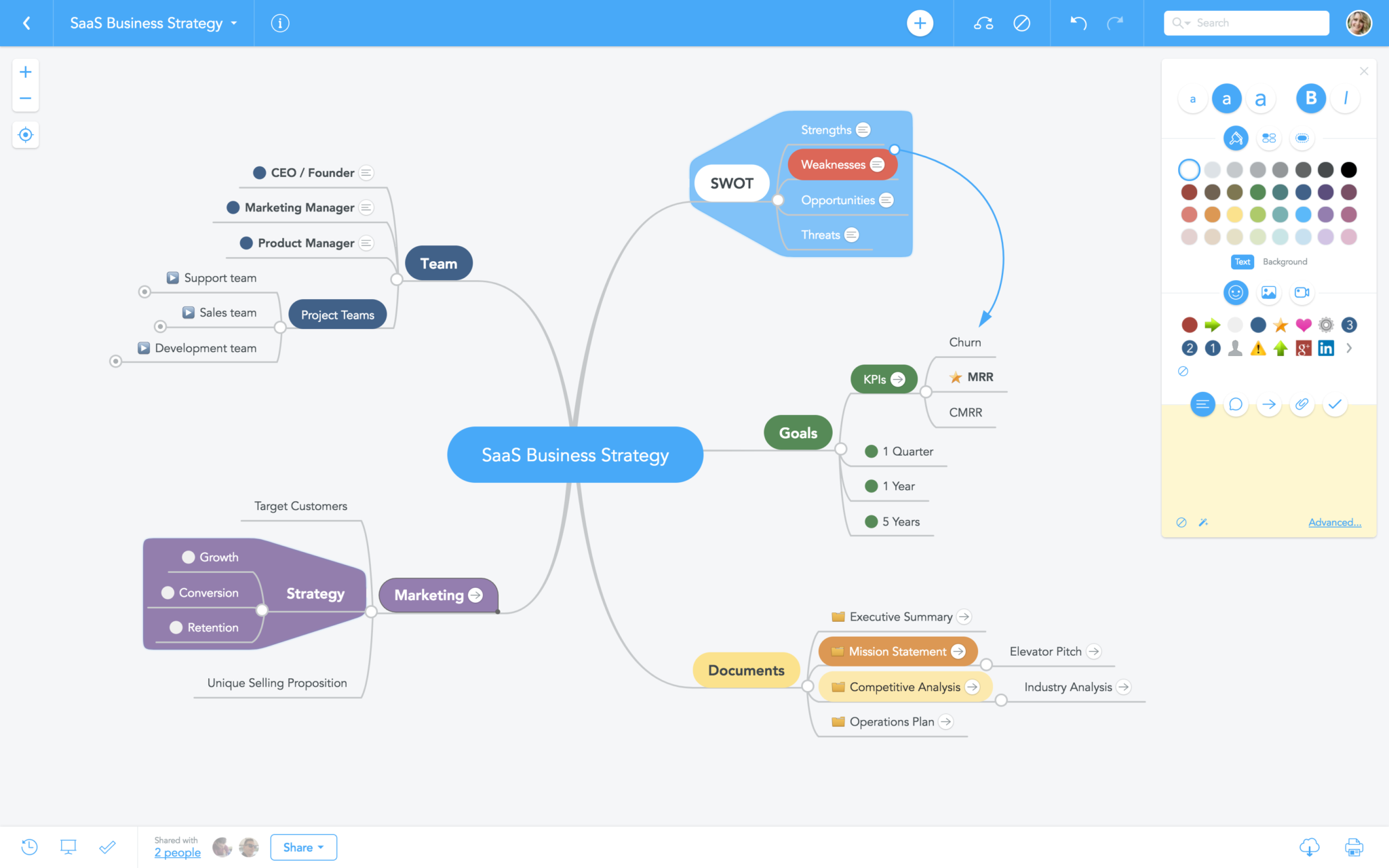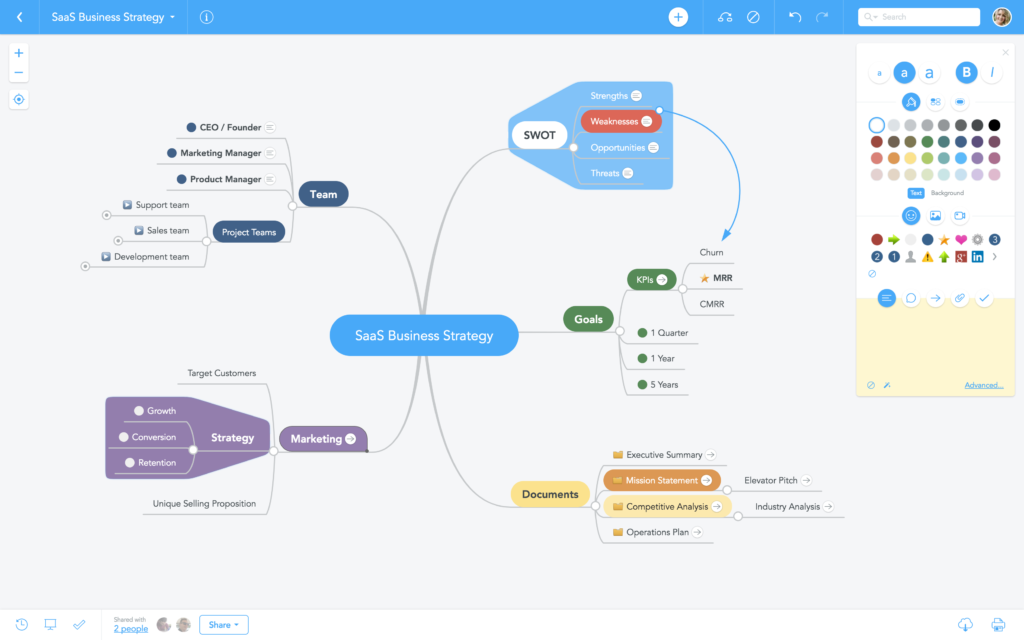 It's a beautifully designed tool that provides web-based collaboration, presentations, and integrations with your favorite online tools. While it isn't as feature-heavy as some of the other tools on this page, it has everything you need to get you mapping in a well-designed and intuitive way. If you're looking for a platform with hundreds of options, you should look elsewhere.
Additionally, the export and print functions are behind a paywall, and that's not ideal. Overall, there is something to say for simplicity and design; that's why MindMeister gets our top spot.
Last Words: Great UI, easy to use and best for collaborating in teams
---
LucidChart
Chart to Your Heart's Desire
Web-based LucidChart excels at helping users create concept maps and diagrams. It has a robust offering of templates for traditional diagramming needs.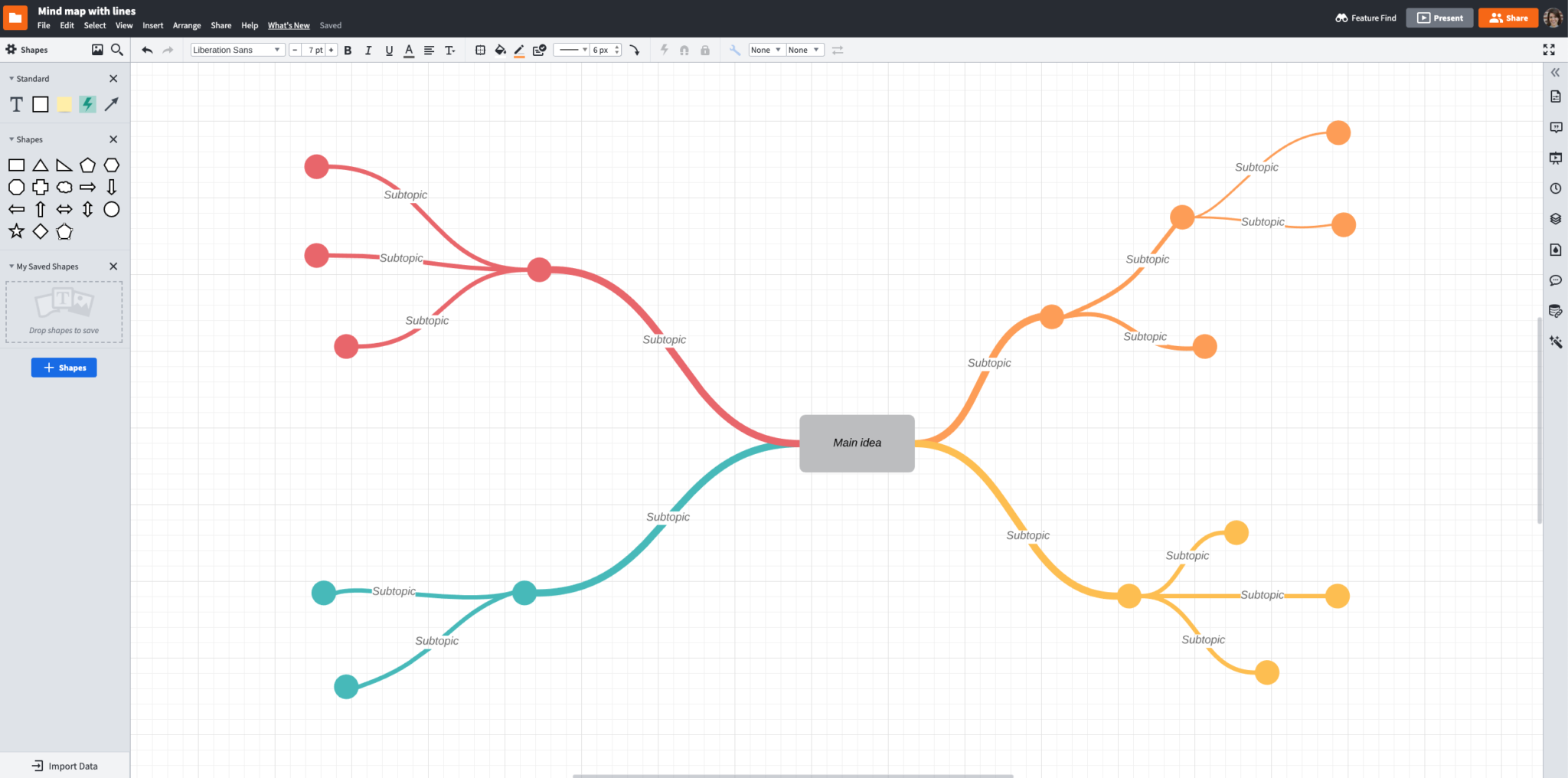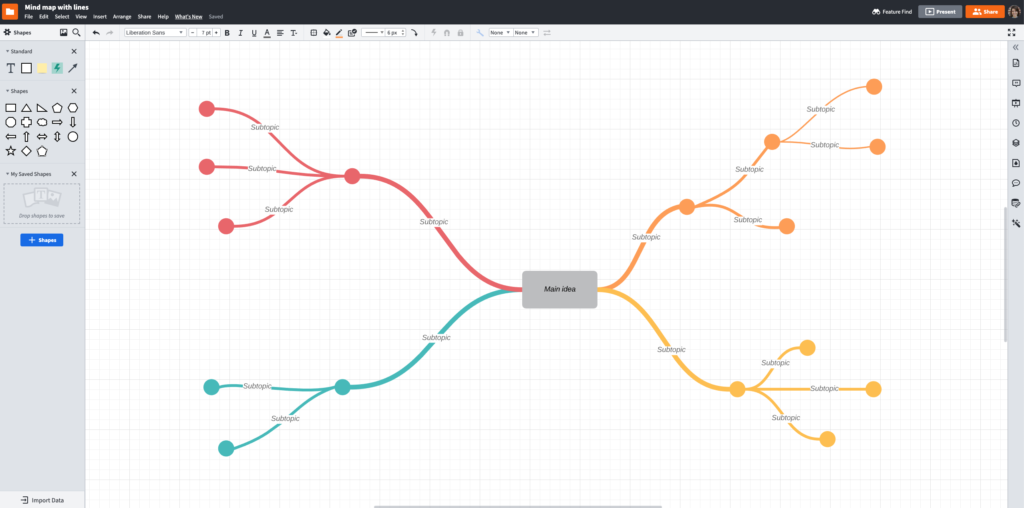 With LucidChart, you can work alone or with a team, thanks to its collaboration options. While it does have mind mapping and brainstorming capabilities, stick to the plethora of diagram features. The platform comes with options for integrations with third-party tools your team already uses.
LucidChart is not the most intuitive, visually pleasing tool out there, but if you're looking to develop corporate diagrams or charts, it would certainly be worth your time.
Last Words: Top option for all your diagramming needs
---
Coggle
Fully-Customizable Design Choices
Coggle, a web-based tool, enables you to create mind maps and flowcharts with relative ease.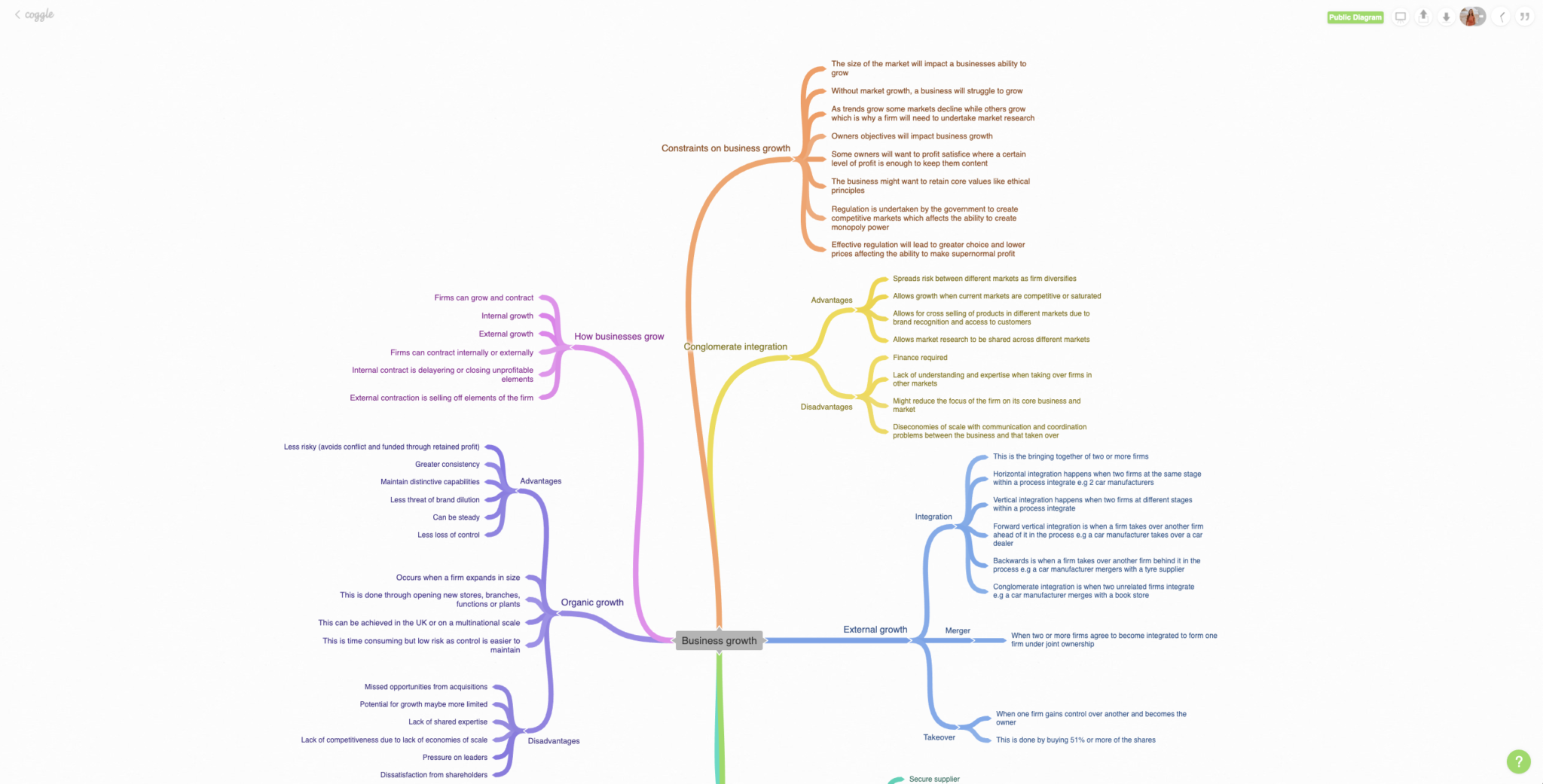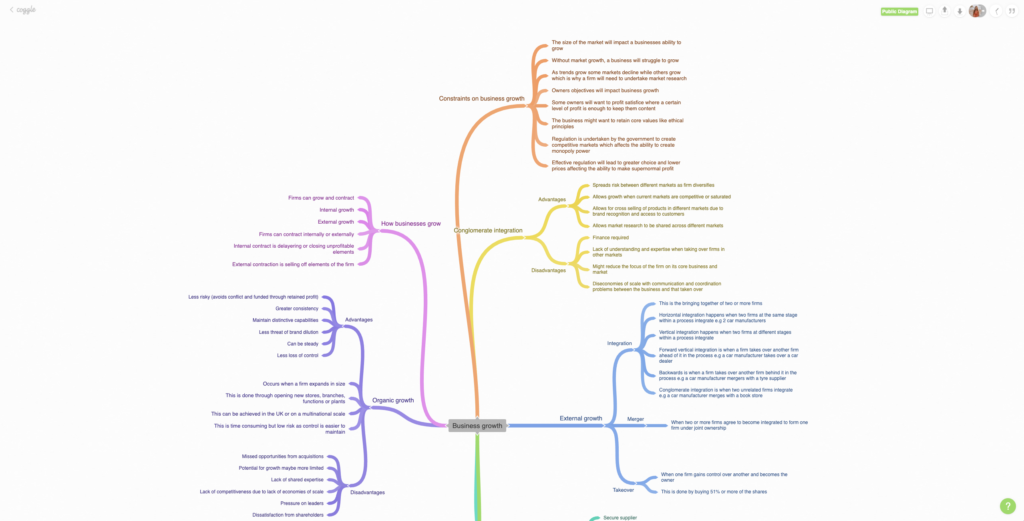 With its customization features, it's a great choice for people who want to design their maps with several colors. This is both great and terrible. Nearly perfect if you are a designer and know precisely what you are doing. And, terrible if you would prefer some training wheels in the form of designer-created templates and themes.
With so many options, our mind maps quickly went from hot to not. For a new mapper, it's the least intuitive app on this list. Coggle is a good option for experienced mind mappers who don't mind investing some time to get up and going.
Last Words: Most customization features and style options
---
XMind
Great Features, Confusing Plans
XMind is a popular mind mapping tool. With many features for individuals, it's a lovely choice for mapping alone. Its real time collaboration features are only available in XMind 2020, a completely separate platform.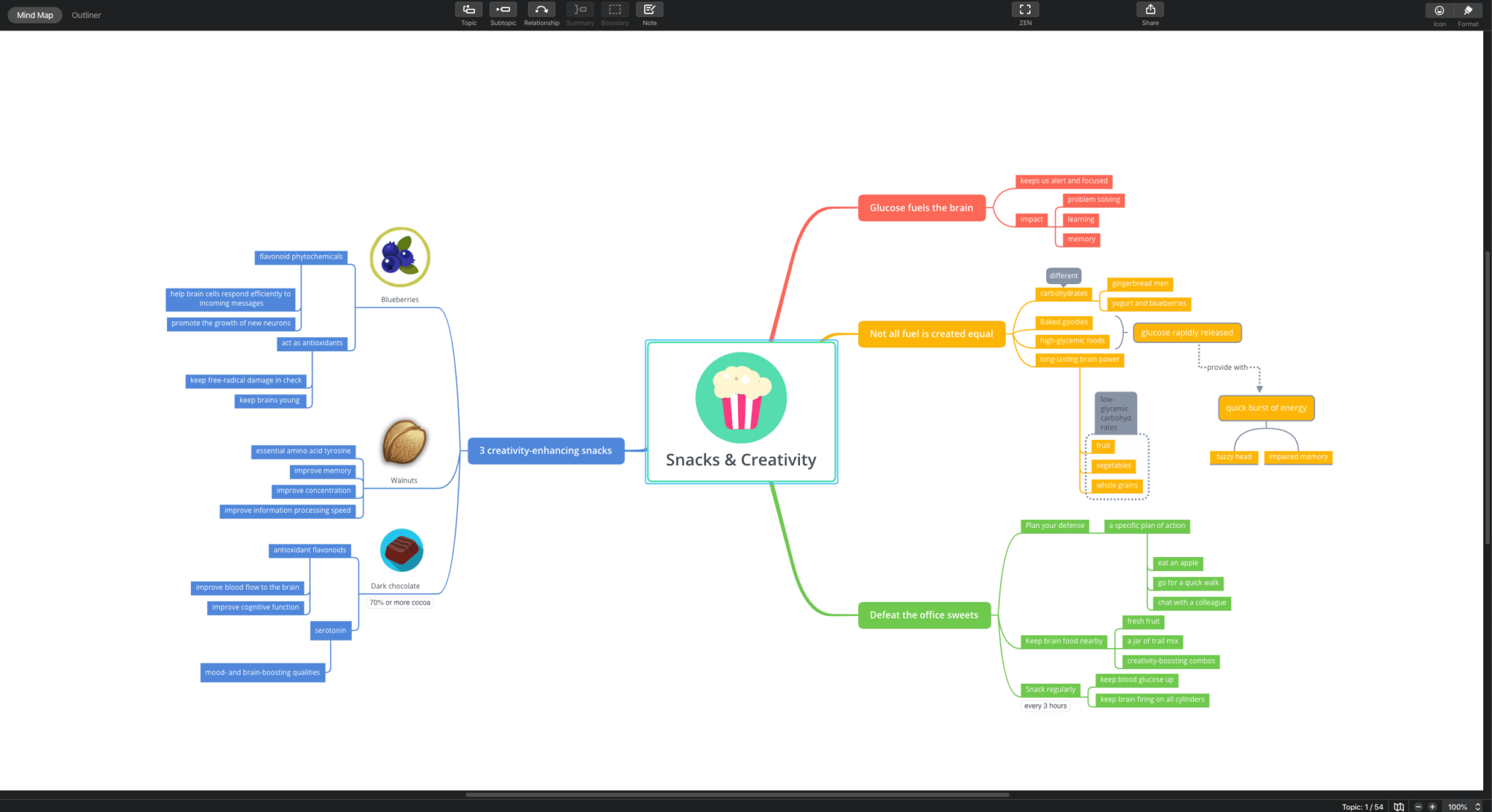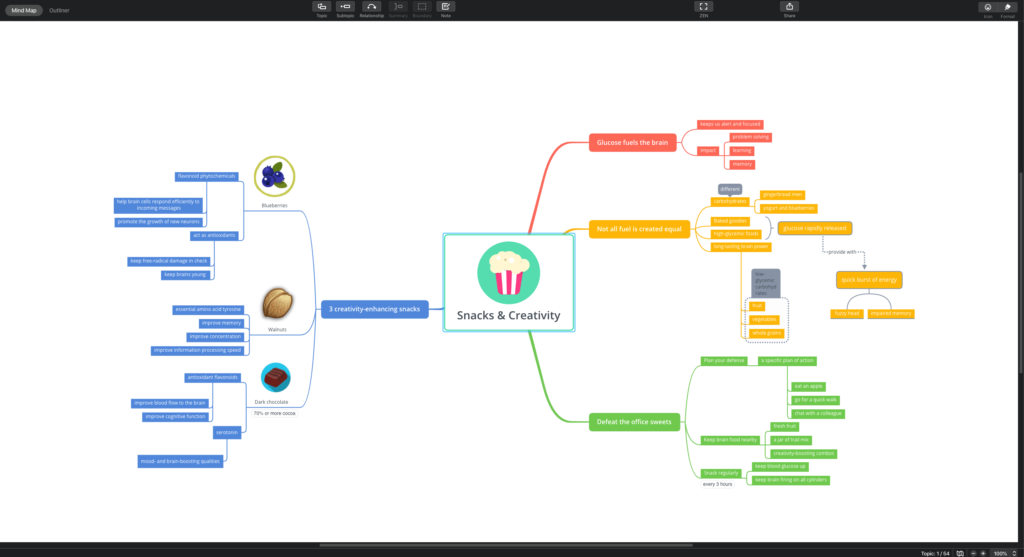 This hits on the biggest issue with XMind: Why so complicated? With three platforms — XMind, XMind Mobile, and XMind 2020 — it's hard to keep track of projects.
The mind mapping capabilities are excellent. You have many options for theme designs and flowcharts. And, XMind "Zen" mode is fantastic for uninterrupted mind mapping. If you're a solo mind mapper, XMind is worth a shot.
Last Words: Love all the options of the three different XMind tools; Wish they were all-in-one.
---
MindManager
Features, It Has a Few (Too Many)
MindManager is a feature-dense mapping and organizational tool.
It is a desktop tool, so you aren't able to map from any browser. This causes significant issues when collaborating with teams, or simply wanting to share a map with a client or business partner.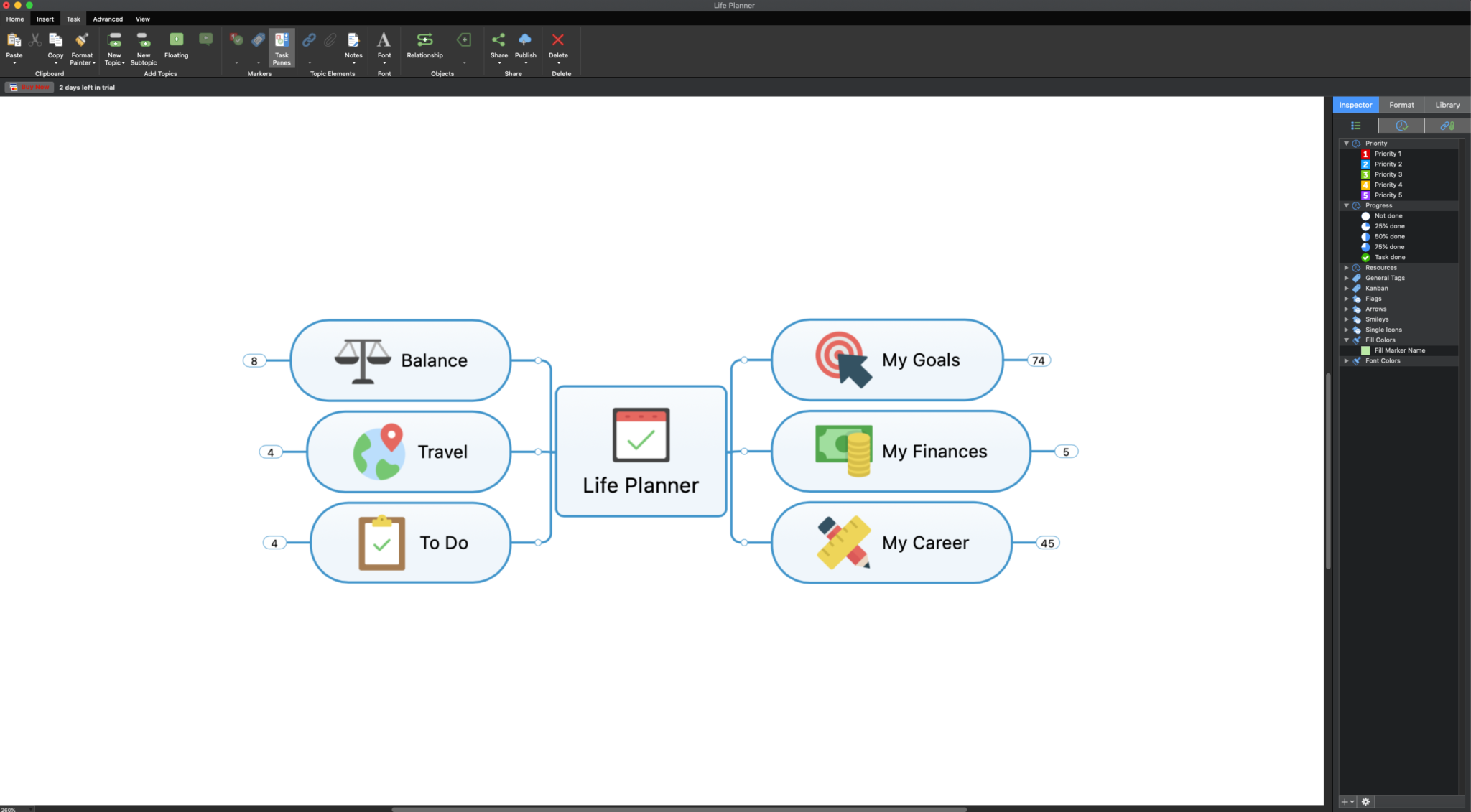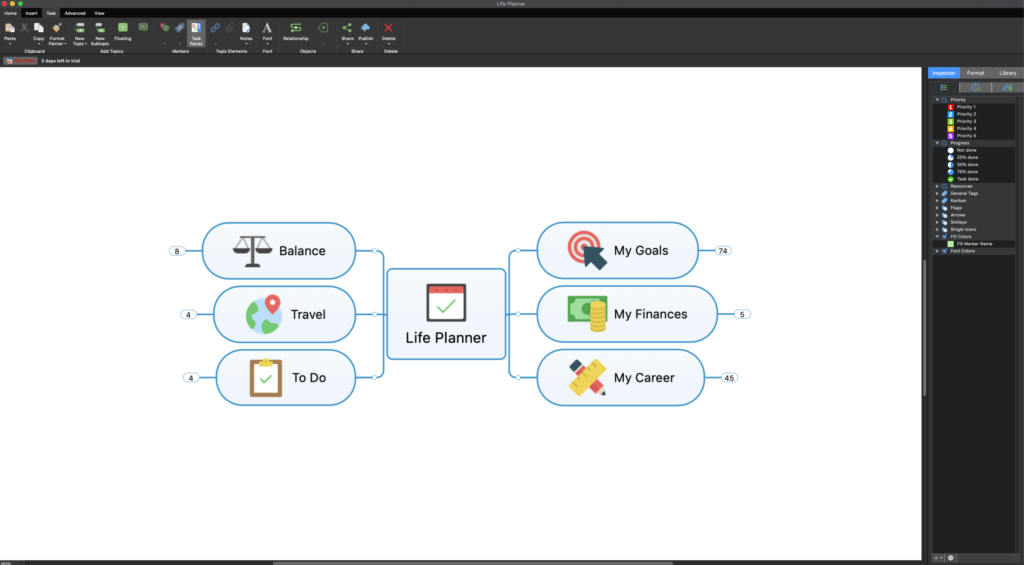 The interface is a bit dated, feeling like you're back in Windows 95. So, if nostalgia is your thing, you'll feel right at home.
The feature list is pretty exceptional. Not only can you mind map, but you can also create Kanban boards, add tags and dependencies, and much more. It also offers a variety of diagrams and other template options to get you going.
If you're looking for an all-in-one tool that is OK at everything but not exceptional at any one thing, MindManager might just be for you.
Last Words: A desktop option that gives you an all-in-one functionality
---
Final Thoughts
Mind mapping is a visual medium that can help you flesh out ideas, grow your projects and help you see connections between concepts and thoughts. It's essential to pick a tool that fits your needs. With so many options out there, try a few different tools before you make the leap. After comparing mind mapping software, the best tool is the tool that fits your goals and workflow. Looking for the best? Here's our take:
Brainstorming for Individuals and Teams: MindMeister
Diagramming: LucidChart
Customization Features for Designers: Coggle
Focused Mind Mapping: XMind
Desktop Mind Map Application for Windows: MindManager
Still undecided?
Here are a few more tips for choosing the perfect software.