Mind Mapping the Five Stages of Project Management
A project's success depends on good management of time, creativity, and resources. Project management is the key to developing innovative projects that deliver results. But, effective project management isn't easy. Here's how to effectively lead your next project.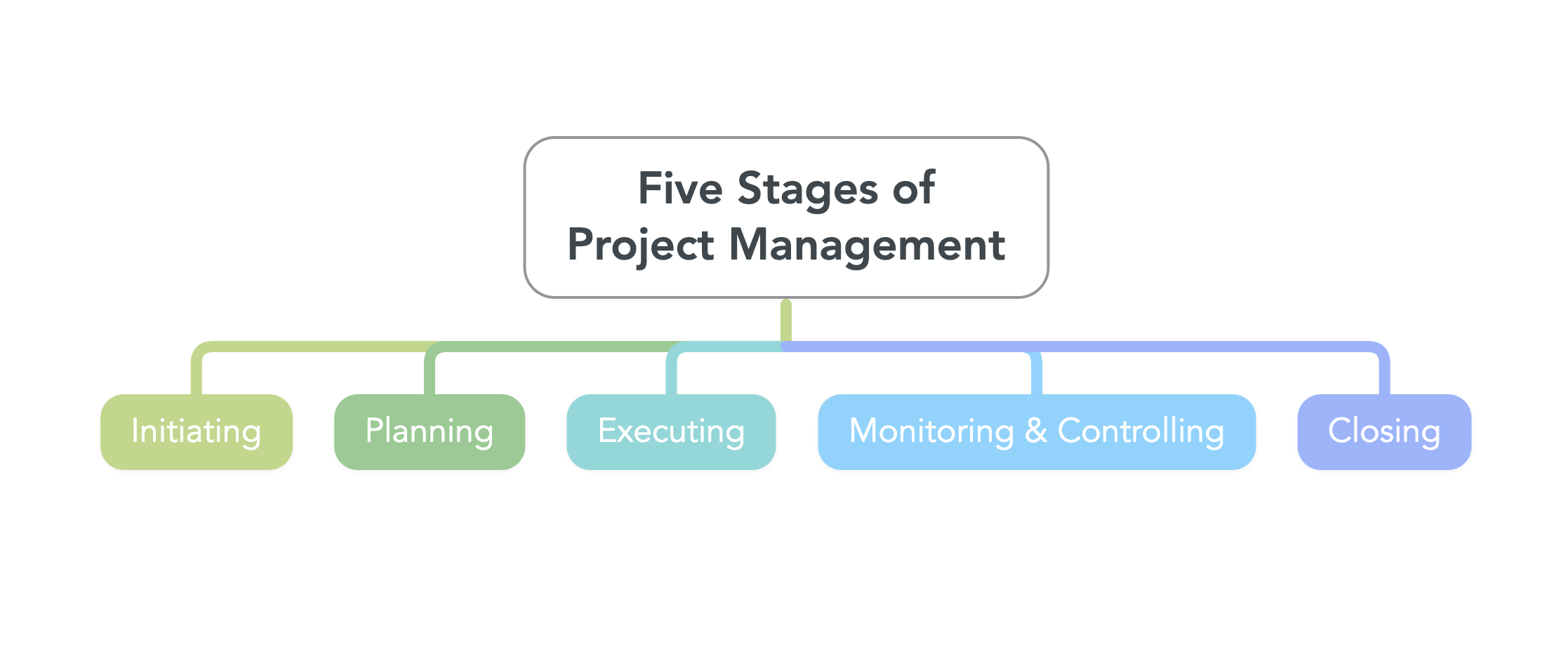 What Is Project Management?
Project management applies knowledge, skills, tools and techniques to achieve the goals and deliverables of any given project. Before we get into the nuances of effective project management, it's good to understand what a project is. According to the Project Management Institute, a project is "a temporary endeavor undertaken to create a unique product, service, or result." It has a defined beginning and end (temporary) and is not routine daily operations (unique).
The bigger the project, the more critical management becomes — especially if you want to come in on time and budget. There are five processes (outlined below) of expert project management:
Initiating
Planning
Executing
Monitoring and Controlling
Closing
Why Do I Need Project Management?
Project management is a skill you can apply to almost any new activity that you or your organization take on. Whether you are designing a product, building a warehouse or leading a sequenced activity of connected events, you are engaged in a project. And every project offers the opportunity to save or waste valuable time and resources.
Nearly 10 cents of every dollar is wasted due to poor project performance according to the Project Management Institute (PMI). Using project management tools has a host of benefits, including heightened innovation, a stronger focus on outcomes, and more attention on customers and stakeholders.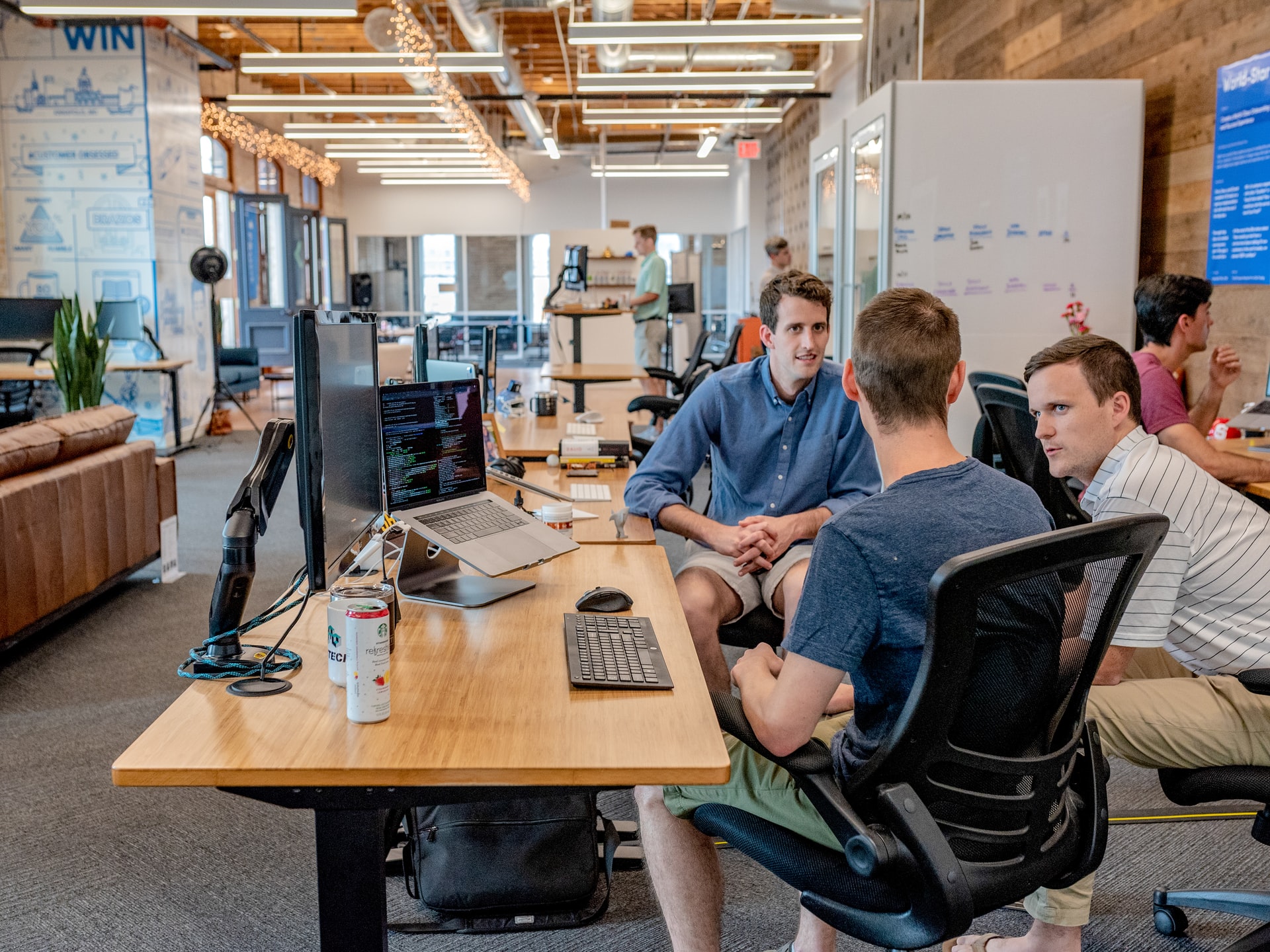 Five Stages of Project Management
It's essential to keep an overview of all the moving elements of your project. With mind maps, you can build visual project plans, keeping key events, timelines and resources at your fingertips.
Use the five stages of project management to plan out your entire project with mind maps. Using collaborative mind maps will improve your ability to communicate and effectively manage other team members. You can plan your project with an online mind map tool like MindMeister that enables you to brainstorm with other people and plan together in real time. Whether your team is located next door or around the world, you can make sure everyone is on the same page.
Step 1: Initiating (aka: Define Your Project)
The project definition provides context while answering questions that set out the project's fit with organizational objectives. A project manager should be able to explain the who, what, why, how and when aspects of the project. State the project's scope – and what is out of its scope – to prevent the project from growing beyond its original boundaries. Your definition should refer to any analytical documents that supported the decision to approve the project, such as cost-benefit analysis, strategy documents, organizational goals, etc.
State the project's purpose, goals, scope, key stakeholders, time frame, project budget, risks, recommended and alternative approaches, resource estimates and visual support documents like tables, charts, and other exhibits. To do this, create a new mind map and place the project's name at the center. Then, add the above attributes as subtopics.
Step 2: Project Planning
After achieving a proper project definition, begin planning. Project planning can often be seen as a rigid process intended to create one concrete masterplan. However, the more creativity is allowed into this process the better. To ensure team buy-in, create evolving support documents, and share them across teams. Create an additional mind map to include a description of roles and responsibilities, milestones, schedule, departmental budget, work estimates and required approvals. You can link your "Project Plan" mind map to your "Project Definition" mind map for easy reference.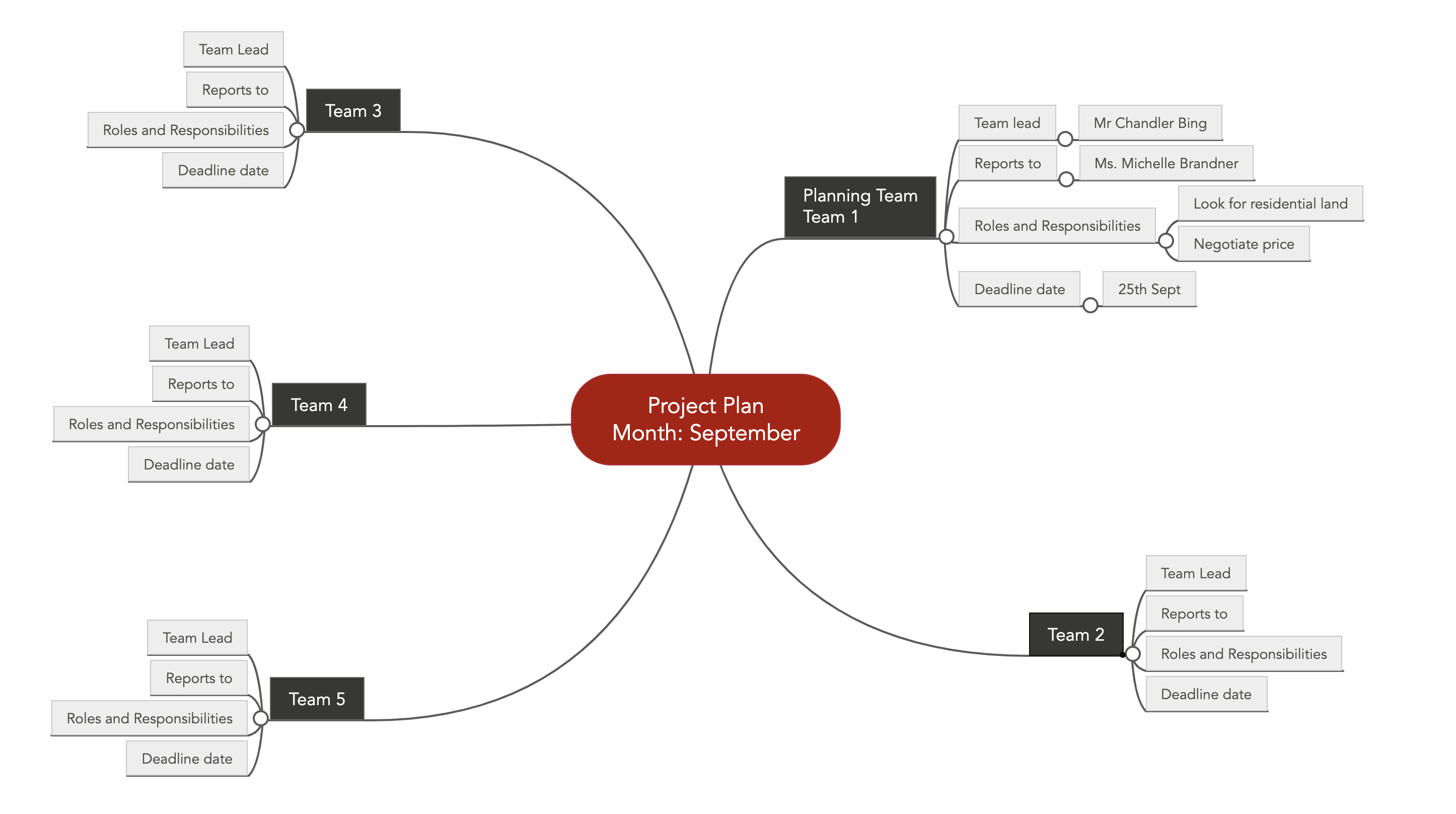 The project schedule will drive activities that can mitigate budget risks. Time is one of the main costs in most projects. Additionally, presenting a visual plan in a mind map is useful for communicating with team members and stakeholders. If your project is going to last over several months or years, it is best to divide your schedule and make several micro-goals for each week or month. Creating and editing mind maps weekly or monthly will help you achieve your milestones efficiently.
Step 3: Project Control (aka: Executing)
Now that you've outlined and planned your project, it's time to begin the execution phase. As project execution begins, you will have to measure ongoing performance with the project plan to detect possible problems. The work you undertake in this phase includes prevention, detection and action.
If you've followed the previous two steps, your sound planning will prevent project problems. Though, you must continuously monitor the project to detect issues by measuring actual work against the project plan. In the action step, you must make corrections when projects go off plan.
To minimize problems and ensure that tasks go according to plan, try implementing a task management solution like MeisterTask to create streamlined, automated workflows, assign tasks to teammates and monitor an individual task's progress.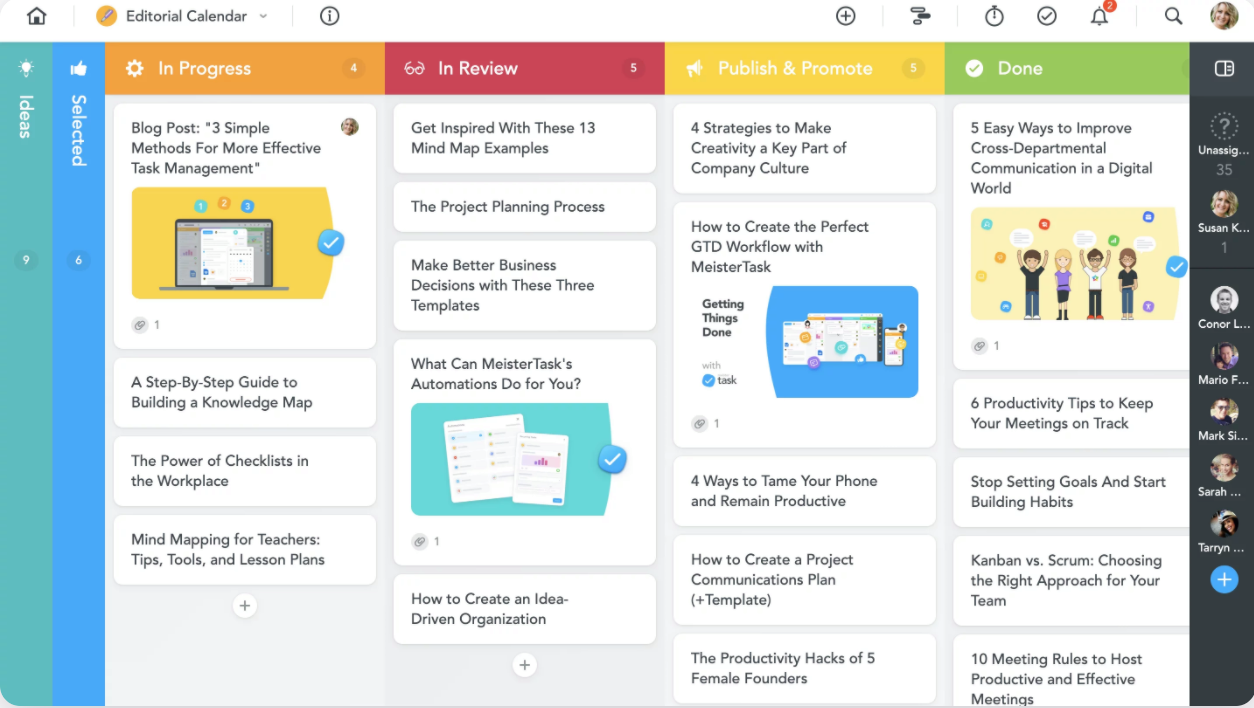 Step 4: Project Execution
During the execution phase, you must continually manage risk, quality, stakeholders and client expectations. Adhering to outlined processes can help ensure your project proceeds efficiently. Instead of making a series of time-consuming, one-off decisions, you can look to your plan for guidance and move ahead with confidence. However, if conditions or market powers change, don't hesitate to reconsider and amend your course. Stubbornly sticking to a plan when a change is required can jeopardize your entire project.
Your work products are your project's deliverables. Work products also include written documents. Make sure you have an infrastructure in place, such as a central repository, for documents and information management software. Assign file-naming protocols and directory structure.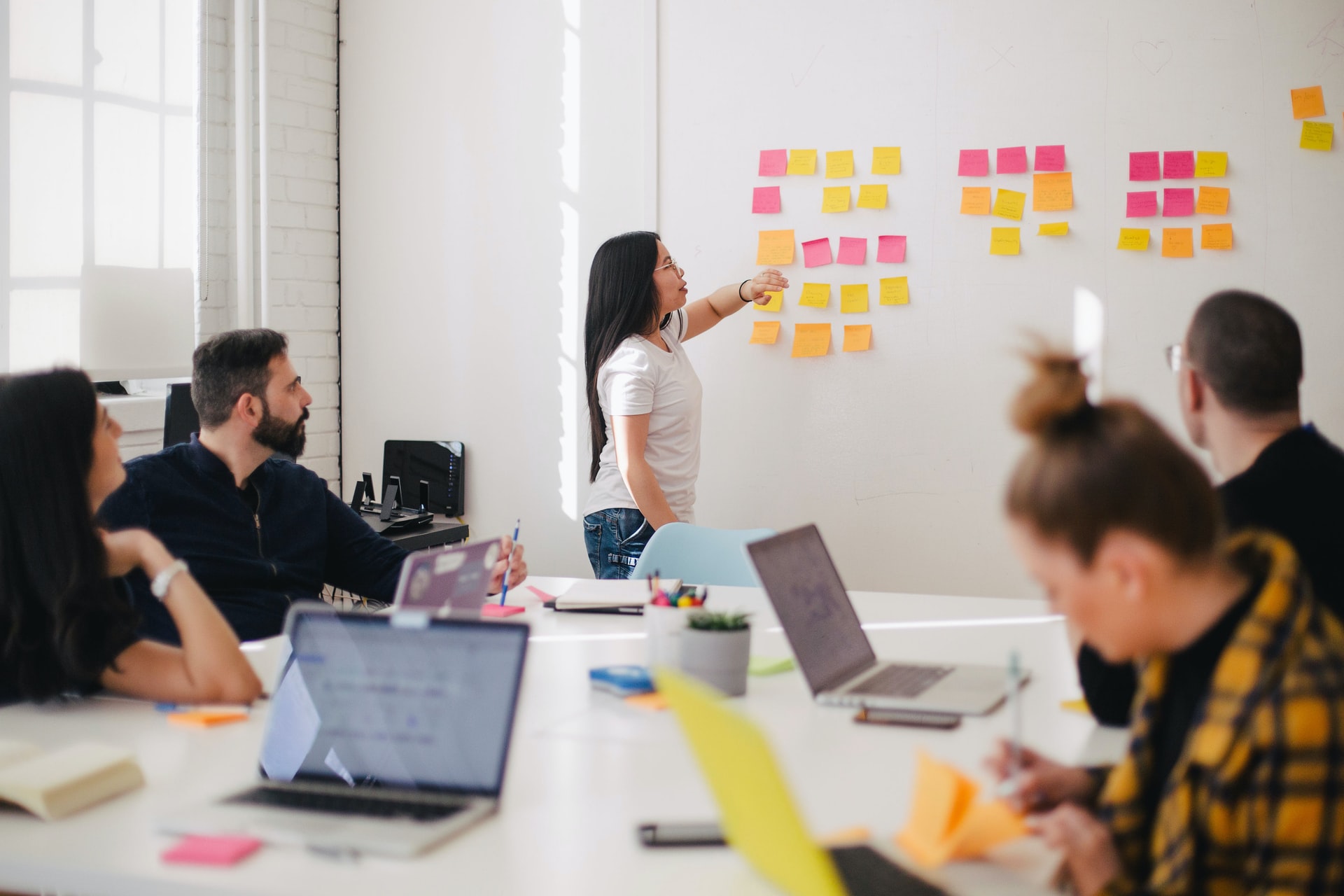 Step 5: Project Closing
All good things must come to an end. Once the execution phase is over, and the goals have been achieved, close the project. Once a project has ended, a retrospective is helpful. Gather stakeholders and team members together to review the project successes and challenges. It's crucial to note lessons learned, and evaluate the products and team's success. You can do this on a whiteboard or in a collaborative online mind map.
Final Thoughts
No matter the size or scope of your project, implementing the above steps will help you succeed. Whether your project will last a week or a year, articulating plans, goals, and milestones in a mind map will keep you and your team on track.